Get The Look: Kathy Kuo Rustic Chandelier Lookalike
I was not paid to write this post, however, it may contain affiliate links. If you make a purchase through one of my links, I may make a small profit at no expense to you. For further information, please view my policies.
Hi posh hunters! I found a pretty awesome lookalike of the Kathy Kuo Odera Rustic Modern Brass Cap Modular Wood Chandelier (it's actually not pictured in the photo below).
The chandelier is part of the Kathy Kuo Rustic Lodge line of furniture and accessories (pictured below).
The only difference between the two chandeliers is the shape of the bulbs; they are round in the Kathy Kuo version, whereas they are "flame" shaped in the lookalike version. But that can easily be fixed by swapping out the bulbs if that difference bothers you!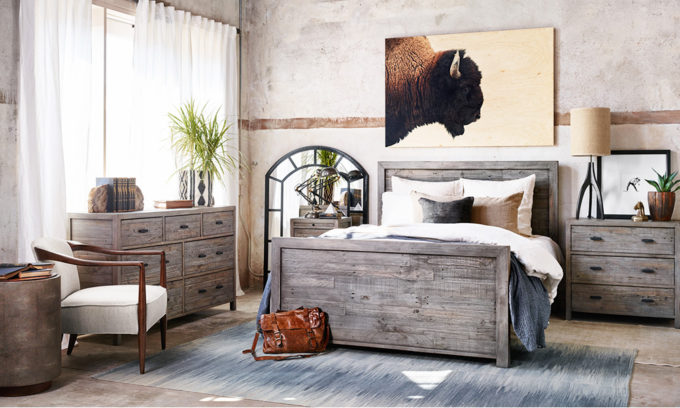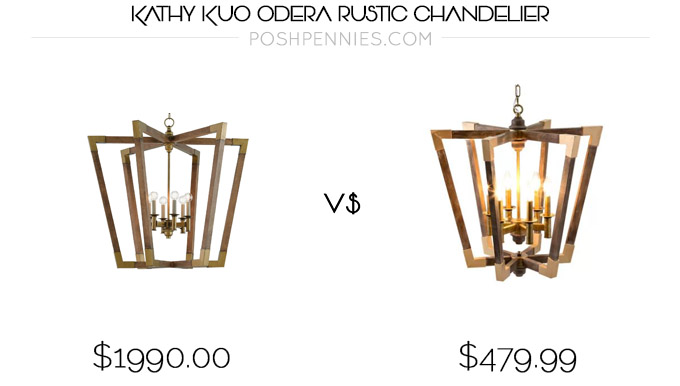 UPDATE APRIL 2019 – This lookalike chandelier has gone down in price and now costs $323.99! The price of the original Kathy Kuo chandelier on the other hand, has gone UP, and now costs $2070.