9 Best Bubble Chandeliers That Look Ethereal & Stunning
This post may contain affiliate links. If you make a purchase through one of my links, I may make a small profit at no expense to you. For further information, please view my policies.
I'm always on the hunt for interesting looking light fixtures and I absolutely loooove bubble chandeliers! Bubble chandeliers are a design trend that have been been popping up in beautifully designed spaces more and more since about 2018. Have you ever noticed them before?
A bubble chandelier is a pendant light made up of multiple glass orbs. The orbs are clustered together and can be milky, transparent, textured, or even colored. They are sometimes called cloud chandeliers since they can give the illusion of puffy clouds hanging from the ceiling.
(You can find semi flush mount bubble lights as well, but I personally think they work best as pendant lights!)
So, if you are looking to upgrade a light fixture in your home and want to add some personality to your space, a bubble chandelier is a great option. Bubble chandeliers are impressive and beautiful, but they're also a great addition to the decor of any room where you want to add a sense of modern whimsy.
Keep reading for some design tips, some inspiration rooms which feature stunning bubble chandeliers, and at the end I'll share some of my favorite affordable bubble chandeliers with you.
Where Should I Hang A Bubble Chandelier?
You can style most rooms with a bubble chandelier, however I would probably stay away from hanging them over kitchen islands. I've seen it done, but I don't think it works that well.
I think bubble chandeliers work best above a dining room tables, in an office or foyer, or even as the main light fixture in a bedroom. They are really very versatile!
The bubble chandelier will stand out in any room so if you don't want your lighting to be the main showpiece in a certain space then I would go with a more conservative light. If you're looking for a stunning focal point, however, then the bubble light is the way to go!
When you have determined where you want to hang the bubble chandelier, be sure to keep in mind that the number of bulbs does matter. For a smaller bedroom, you may want to consider a smaller number of bulbs. If you are hanging this chandelier in a large entryway with a grand ceiling, you will want to opt for a bubble chandelier that has a lot more bulbs. This will give the space enough light and make the grand statement that you are going for.
How Should I Style A Bubble Chandelier?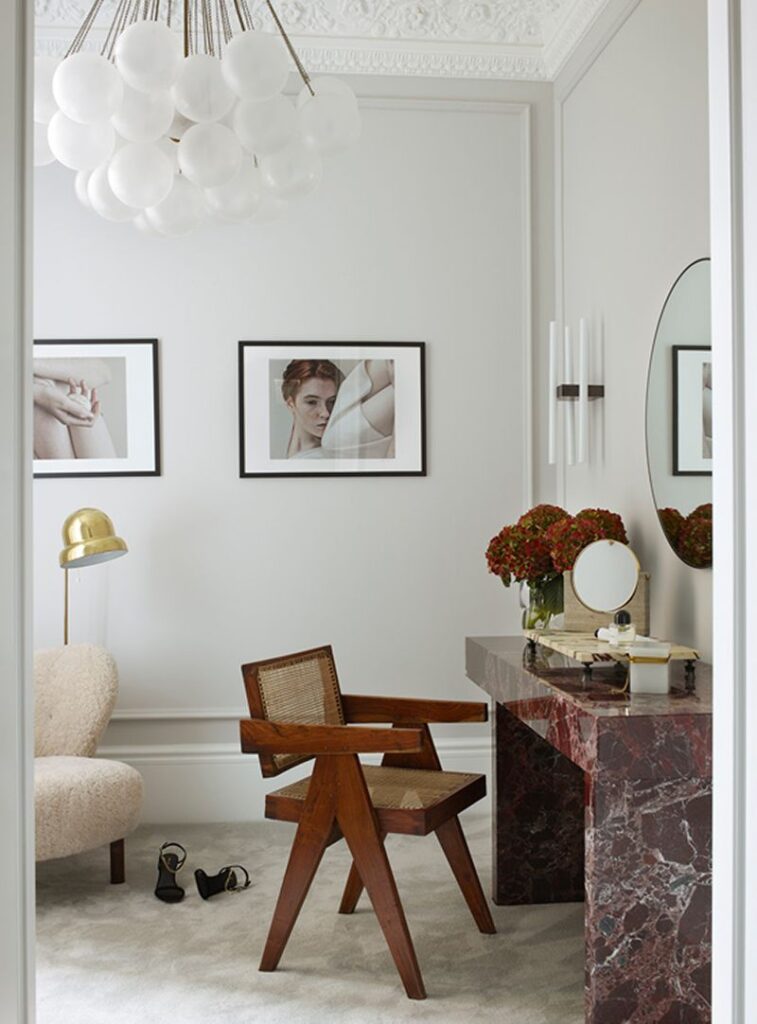 If you've got a home that veers more traditional and you're looking for a way to bring in a contemporary element to keep things looking fresh, a bubble pendant light is a really great option.
Adding a bubble chandelier to a modern design of course will also look fantastic. Clean lines and low furniture would be sure to make a bubble chandelier stand out and elevate an already contemporary look.
In an eclectic space, they are also perfect. Bubble chandeliers are whimsical, so they are perfect for adding even more fun to a space that already has a lot of personality.
To add just that extra little bit of interest to your already stunning light fixture, consider adding a ceiling medallion to make your bubble light really stand out. I love ceiling medallions – they really help connect a light fixture to the ceiling in an interesting and classy way.
Inspiration Rooms Using Bubble Chandeliers
Living Room
Bedroom
Bathroom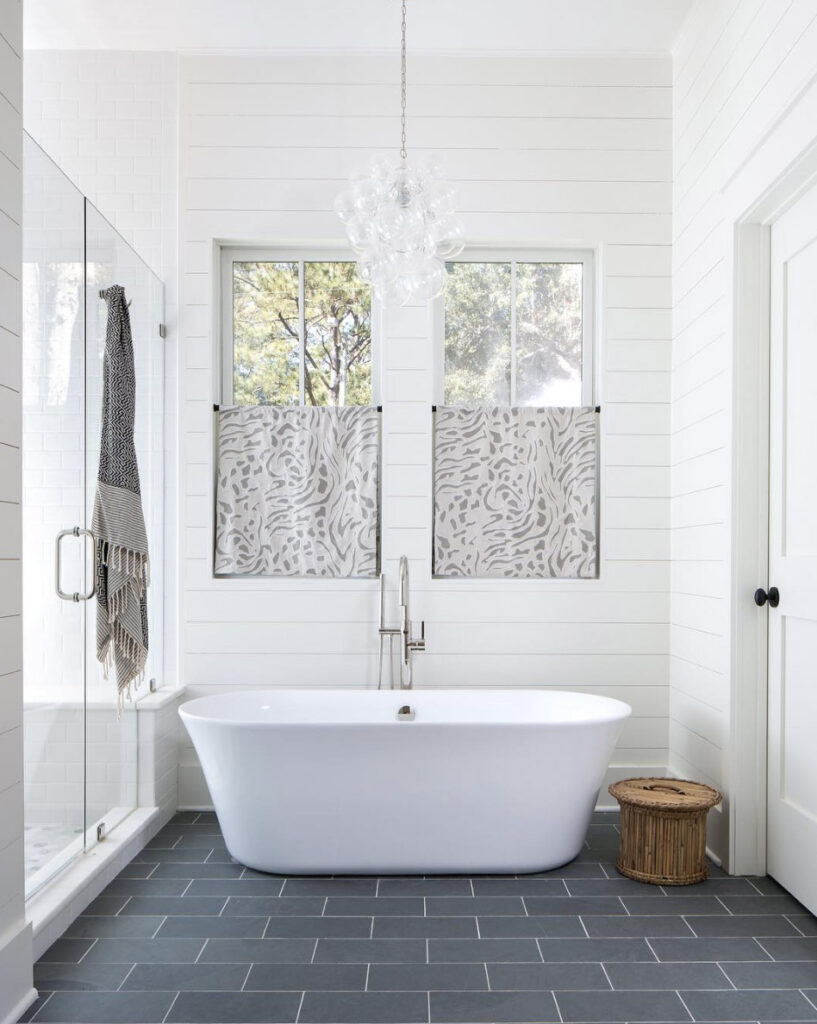 Dining Room
Office
Where Can I Buy Affordable Bubble Chandeliers?
After scouring the web for hours, it does seem like Wayfair is the go-to place for bubble chandeliers on the more affordable side. I've linked several of my favorites below, at various price points, including a couple from other retailers. Here are all the best bubble chandeliers currently available to buy!
You really can't go wrong with a bubble chandelier! They can add a unique and whimsical flair to pretty much any space. It will definitely draw attention and be the show stopper in any room!