9 Best Checkerboard Rugs Perfect For Your Home!
This post may contain affiliate links. If you make a purchase through one of my links, I may make a small profit at no expense to you. For further information, please view my policies.
Have you heard? Checkered rugs are all the rage in interiors right now! This design trend is perfect for adding a touch of pattern and texture to any space.
Checkerboard rugs may be trending now, but the checkerboard pattern has actually been around for centuries! Check out these examples of checkerboard patterns in art, design and architecture through history to see what I mean:
This marble checker floor in the palace of Versailles:
Johannes Vermeer, the famous Dutch painter from the 1600s, had checked floors in many of his paintings featuring interiors …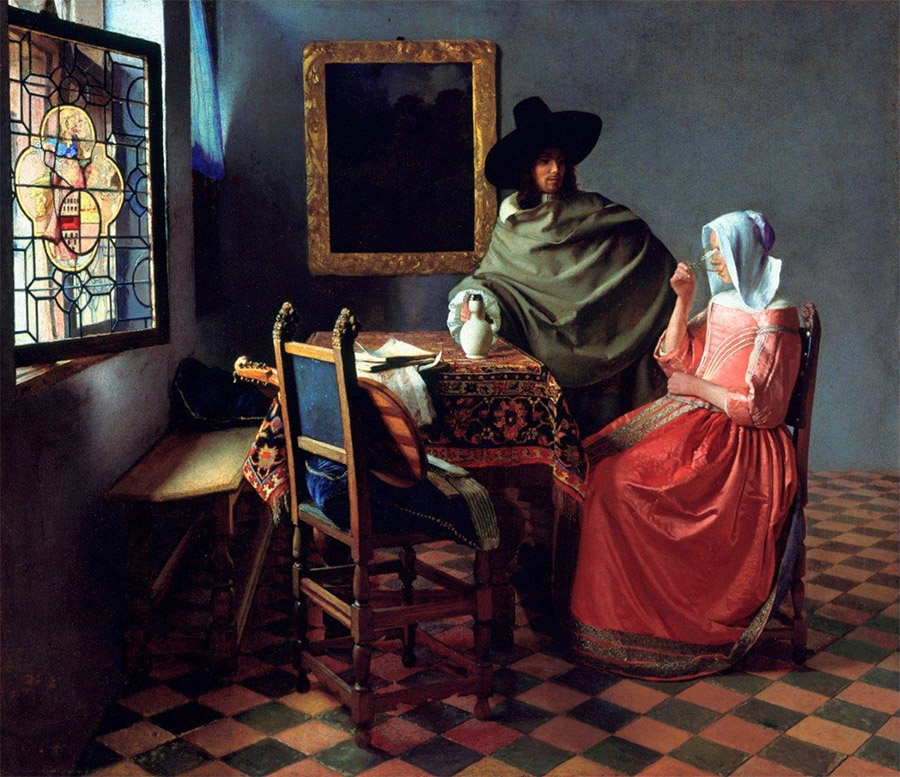 Of course many other old masters also depicted checkerboard floors in their paintings, as well.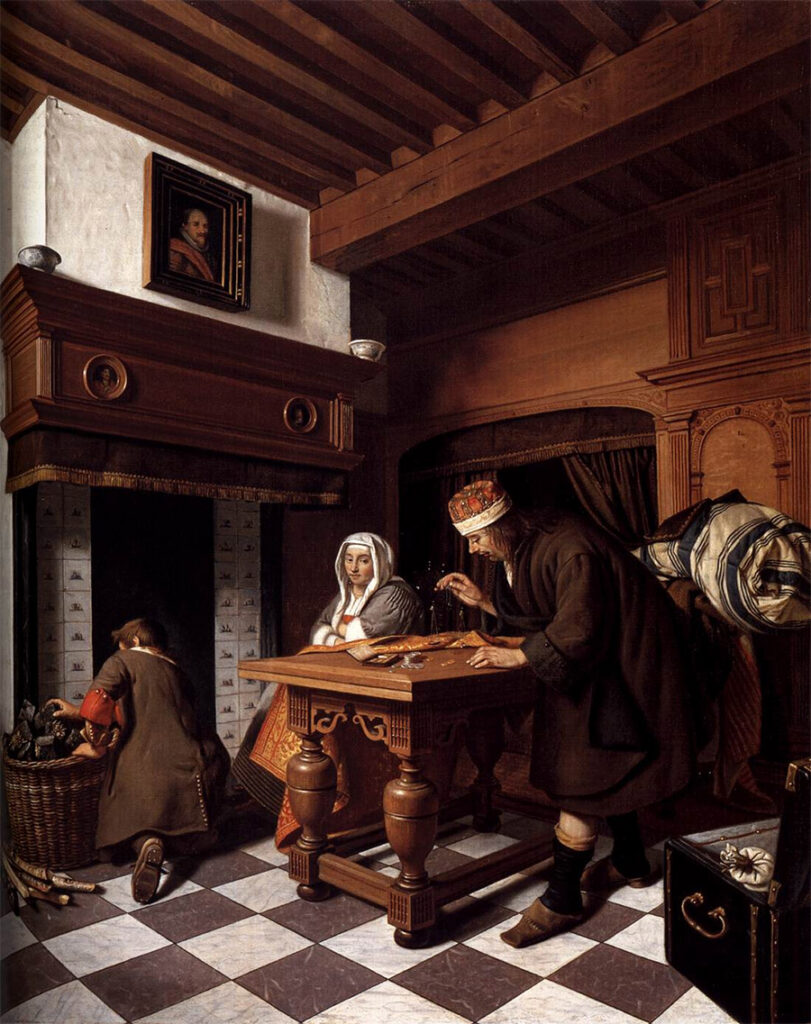 This classic design motif can actually work with a variety of different design styles. Whatever your aesthetic may be, there is definitely a checkered rug out there for you!
Whether you're looking for a new rug for your living room or bedroom, or you just want to add a little bit of personality to your space, checkered rugs are a great option. Scroll down to see all my favorite picks. At the very end I even share a DIY checkerboard rug if you're on a really tight budget but you're determined to have your rug!
Where should I use a checkerboard rug?
And don't forget you can always use outdoor rugs!
How can I style a checkered rug?
There are sooo many possibilities when it comes to styling checkered rugs. Here are a few of my favorite ideas.
Pair with neutrals and wood tones: A neutral checkered rug is the perfect way to add a touch of pattern to a room without going overboard. Style it with neutral furniture and decor for a look that is chic and understated.
Go bold: Have some fun with your checkered rug by pairing it with brightly colored furniture and accessories. This is a great way to add some playfulness to your space.
If you like the idea of checks but you find the two toned checkerboard rugs are a little boring – then check out this three-dimensional take on the checked pattern – it makes a HUGE statement!! And it's anything but boring.
Create contrast: For a more dramatic look, pair a black and white checkered rug with furniture and decor in equally contrasting colors. This will create a bold and eye-catching look that is sure to make a statement.
Inspiration rooms using checkerboard rugs
LIVING ROOM: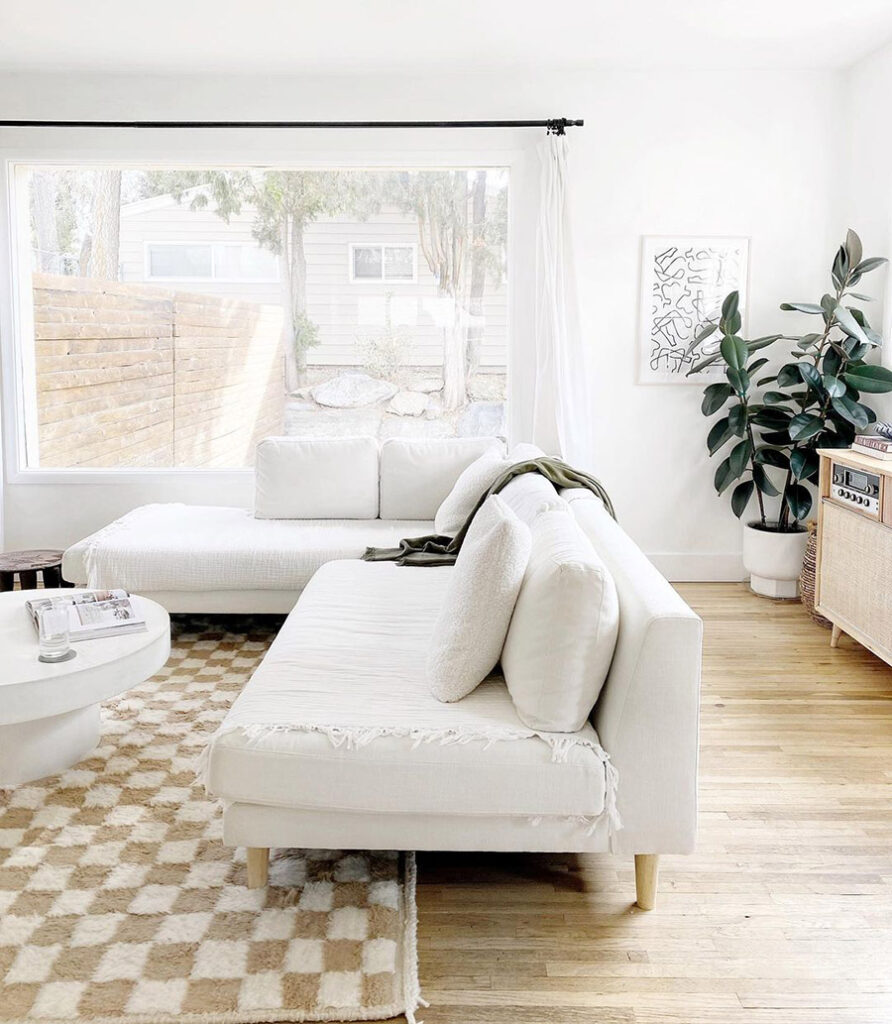 DINING ROOM: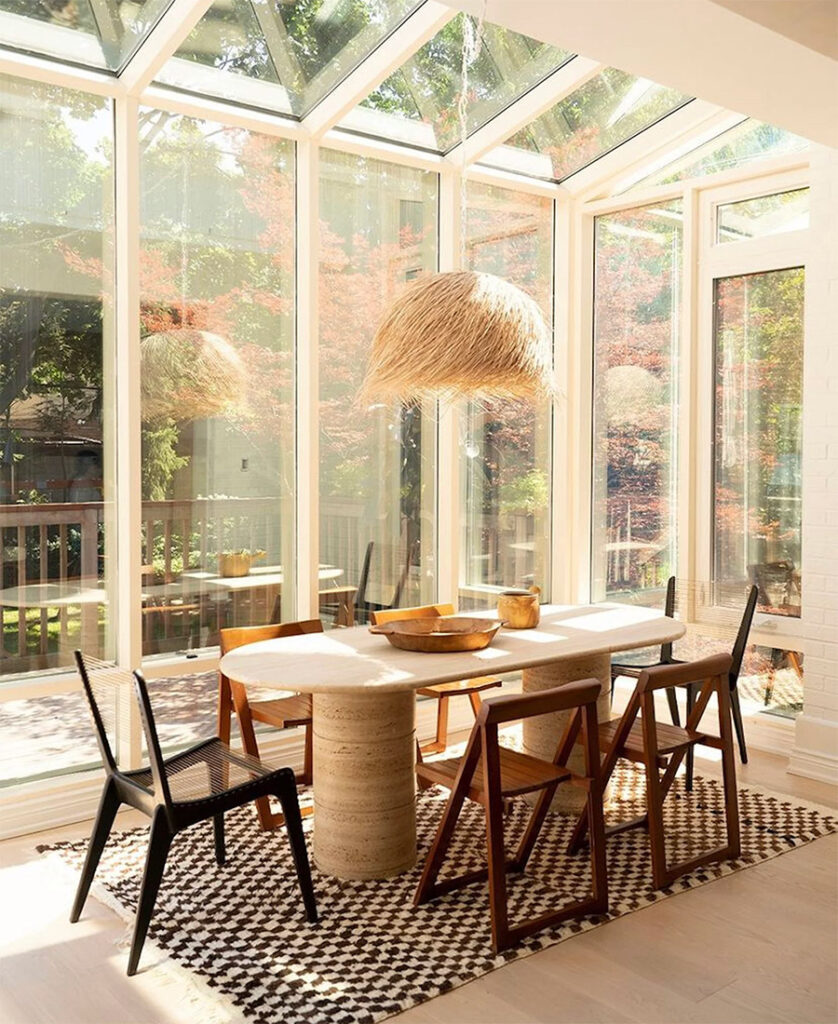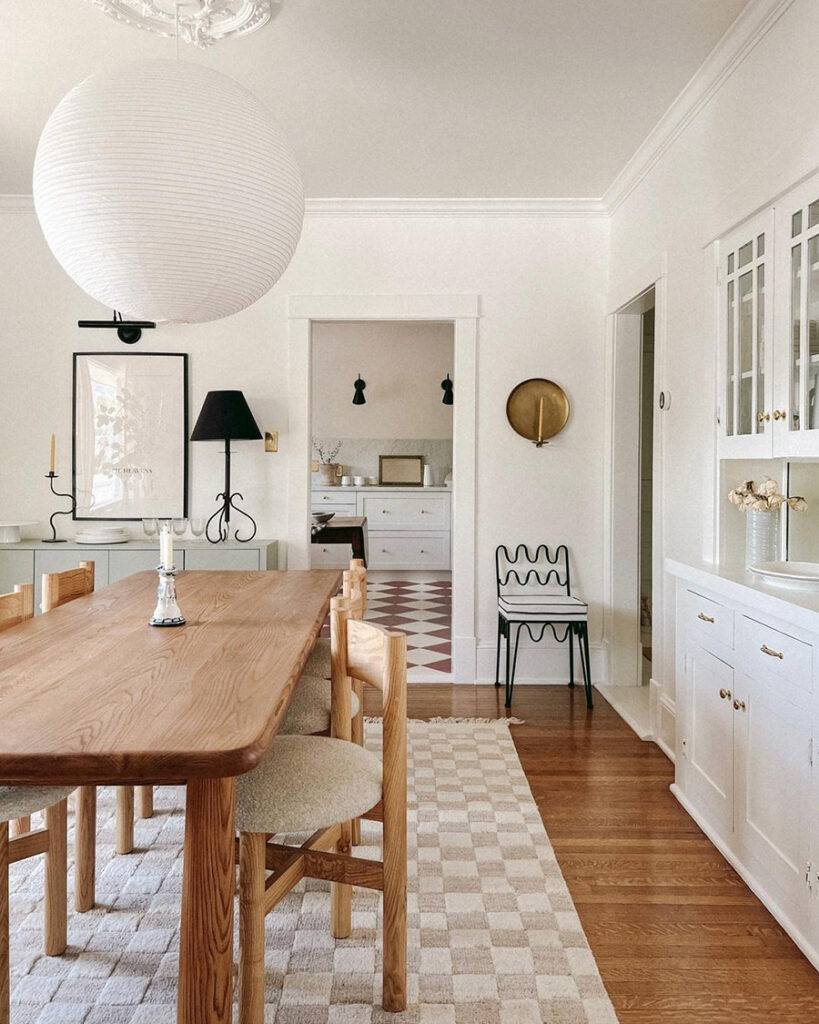 HALLWAY: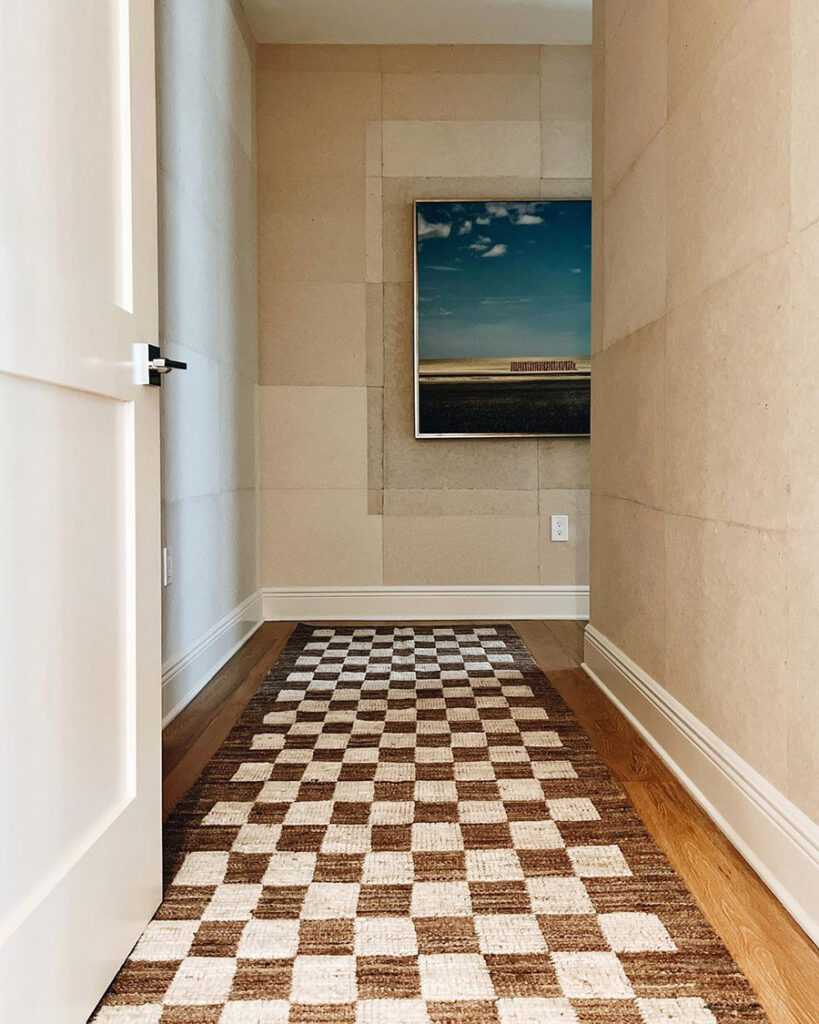 Where to buy Affordable checkerboard rugs
The more affordable spots to snag your checked rug will be places like Wayfair, and even Etsy. I've linked a bunch of the best ones down below. Rugs USA is also always a good resource to check for cheaper rug prices, as well.
Lulu & Georgia carry a few options as well but they're pricier. Pricey, but nice! 😬
Checkered rug DIY
And if you don't have the budget to buy a new checker rug, but you are brave and handy, then you could always DIY it! Just buy contrasting shag rugs for super cheap at Walmart, grab some duct tape, cut up a few hundred squares and get busy joining them together! So simple yet so effective! You can see exactly what I mean in this TikTok:
The Sorry Girls also did a similar DIY – you can check out their DIY here.