Free Printable: Nerdy Valentine's Day Card!
I was not paid to write this post, however, it may contain affiliate links. If you make a purchase through one of my links, I may make a small profit at no expense to you. For further information, please view my policies.
Need an awesome Valentine's Day card for that special someone? That's free? That you can print right now from home??!
Well, you've come to the right place! V-day crisis averted!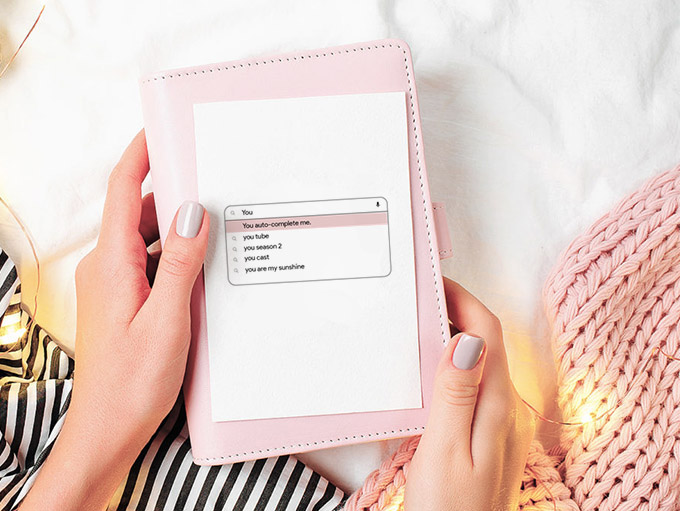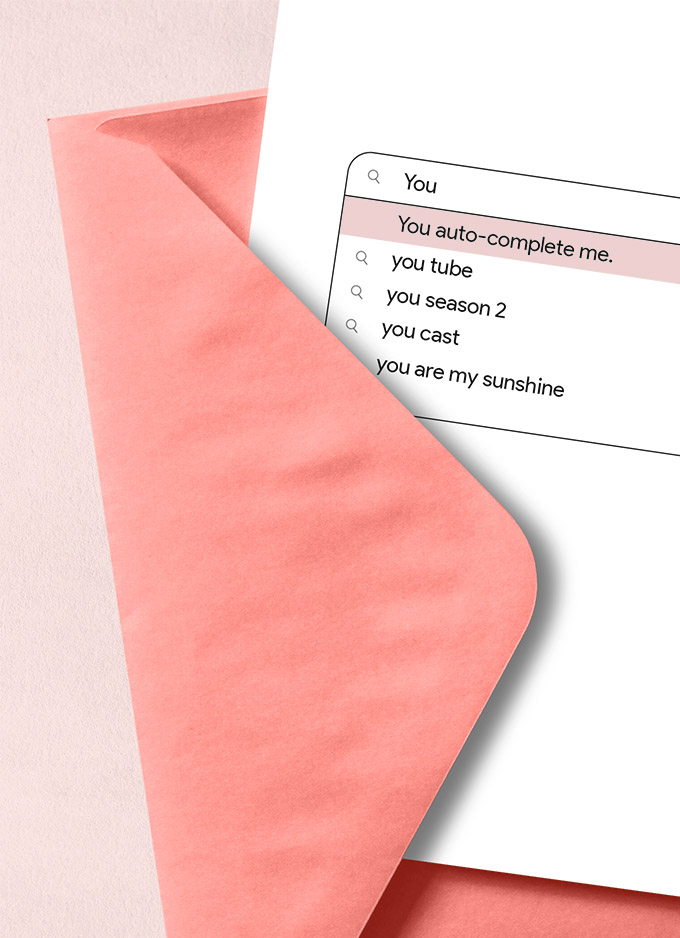 After publishing the post featuring my favorite free Valentine's Day printables available around the web, I felt inspired to make my own!
So I created this free printable for all my lovely readers, whether they are returning friends or new ones.
This free to download file is formatted to print on an 8.5″ x 11″ piece of paper.
Once you print it out, all you need to do is cut your sheet of paper in half and fold!
There are two cards per sheet, just in case you need to print multiple versions.
I recommend using card stock for a nice professional finish, but you can use whatever printer paper you have on hand!
There is a hint of pink highlighting the text that reads "You auto-complete me"; however don't worry: if you choose to print out the image with black and white ink only, it will still look good!
Click on the button below to download your free .pdf! If you have any issues, let me know and I'll help you out as best I can.
Please feel free to pin and share this post! ♥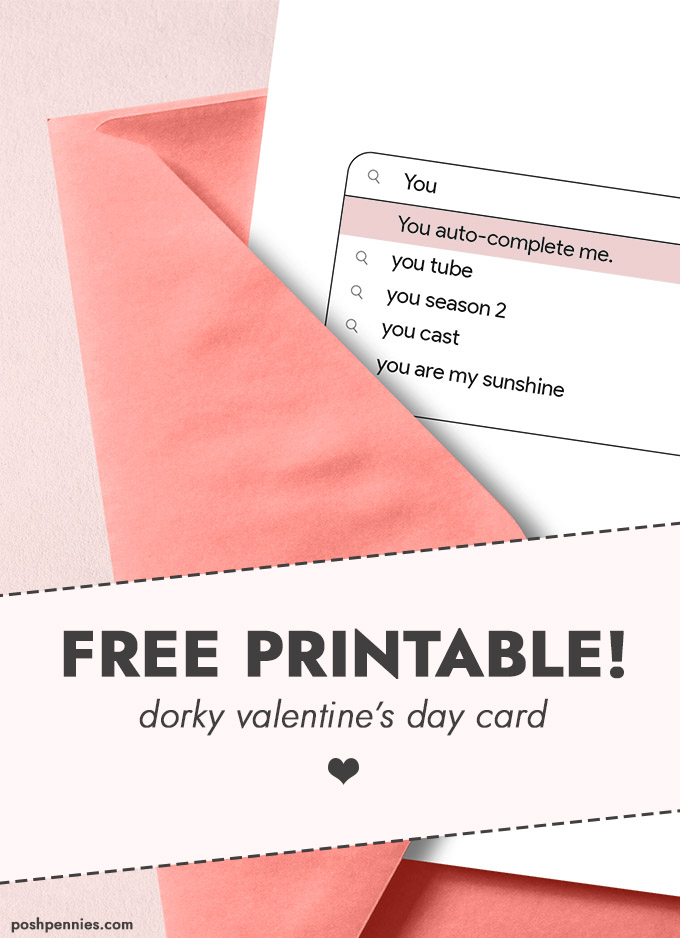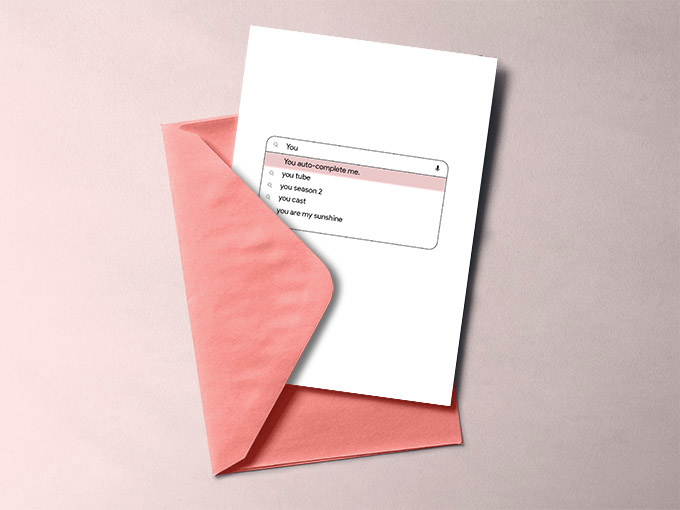 I hope this comes in handy this upcoming Valentine's Day!