14 Ways To Infuse Your Space With Japandi Vibes
I was not paid to write this post, however, it may contain affiliate links. If you make a purchase through one of my links, I may make a small profit at no expense to you. For further information, please view my policies.
How to decorate Japandi style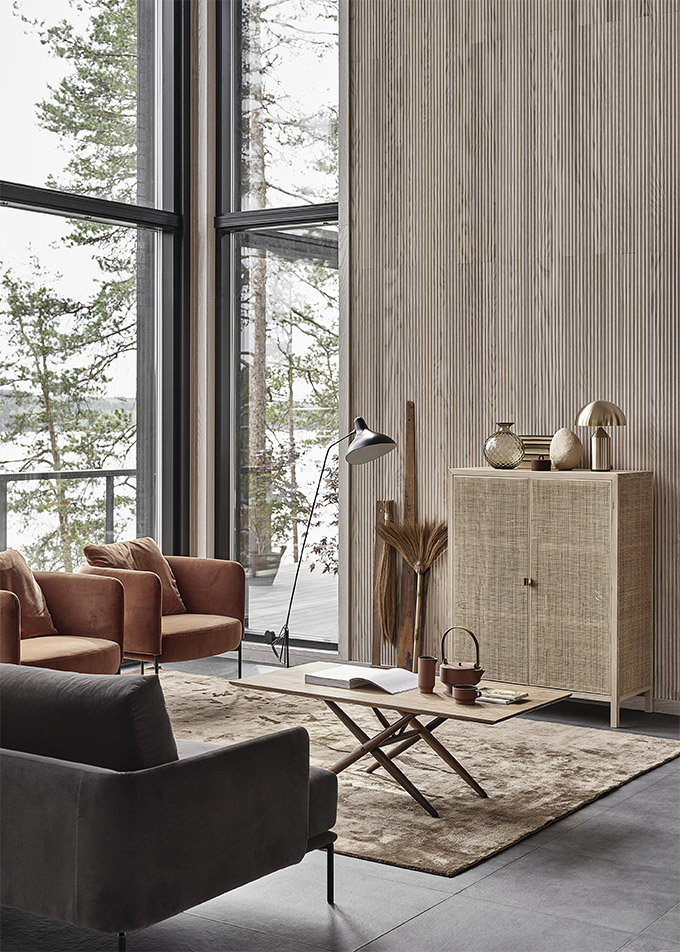 NEW! WATCH MY JAPANDI VIDEO INSTEAD!
---
Sometimes called 'Scandinese', 'Japanordic', or simply Japanese minimalism, Japandi is a fusion between traditional Japanese aesthetics and Scandinavian decor.
Japanese + Scandi = Japandi
---
Despite Scandinavia and Japan being such different cultures (not to mention geographically so distant!), both share the same core design principles: an appreciation for functionality and simplicity, and a profound respect for nature and craftsmanship.
What I love most about Japandi is that the style manages to beautifully intertwine aspects of the nordic concept of Hygge (a feeling of warmth and well-being in the home) and the ancient Buddhist concept of wabi-sabi (the acceptance of imperfection).
Wabi-sabi is just the tip of the iceberg though – Japanese aesthetics is a topic that merits a whole post of its own. If you are interested in the subject, I would start by checking out this article on Wikipedia, which provides an excellent rundown.
I have also already written an in-depth post about Scandinavian interior design which you can find here, and I did a YouTube video as well.
How to bring the Gorgeous Japandi Style into your Home
Walking into a Japandi home, you'll immediately be greeted by the calming ambiance brought on by the clean lines, neutral colors, soft lighting, and an overall feeling of spaciousness.
But how do we recreate that feeling? Well, let's take a look!
1. Carefully curate everything
The best Japanese and Scandinavian interiors convey simplicity. Every item found in a Japandi interior is without frills and without excessive embellishments.
But a no-fuss interior doesn't mean you need to live in a completely empty home: it just means that everything needs to be carefully chosen and curated.
Japandi celebrates the concept of danshari – it essentially means ridding yourself of any items that create negative feelings or that weigh you down, and keeping only those items you truly love.
That's the theory, so how would we apply this in practice? Let's use artwork as an example.
The number of art pieces on display in a Japandi home should be kept to a minimum; so what normally might be a gallery wall of several paintings, could be reduced to just one or two large pieces of your very favorite art.
Follow the philosophy of quality over quantity for every single item that enters your home, and you will be well on your way to creating a successful japandi interior.
2. Pick a warm white base color
Japandi wall color
Both Scandinavian and Japanese interiors often use white walls.
For the Scandinavians, it's all about maximizing natural light in their interiors by bouncing the sunlight off bright white walls.
The white walls in Japanese interiors on the other hand become a soft backdrop for the extensive use of wood used not only on the floors, but often on the walls and ceilings, too!
If you're struggling to pick a color for your Japandi room, your best bet is to pick a warm white color as your base and then add more contrast and variety to the palette through furniture and accessories. Warm white also complements wood tones really nicely.
Try to stay away from cool white paint colors as they can sometimes appear too stark and clinical.
If white is not your jam, then deep, muted natural hues can also work well on the walls in Japandi living rooms and interiors. If you use a dark wall, don't forget that you'll want to brighten up the space with other items.
3. Add wall texture
In traditional Japanese interiors, it is not unusual to find walls recovered in bamboo or cedar panels, so unsurprisingly, Japandi walls often feature texture of some sort.
It is a great way to add some visual interest to a fairly minimal space.
My favorite way to do this is via the use of thin, vertical wood strips laid across the wall. This look creates architectural interest while remaining visually very neat and pleasing and quite minimal.
Wood slat walls are relatively simple to DIY but the end result is quite high-end.
As an added bonus, they are great for soundproofing.
There are a couple of ways to achieve the wood slat wall look:
either by installing wood strips one by one yourself – Brepurposed has a great tutorial showing how she created her own DIY wood slat wall
or by purchasing pre-made bamboo panels
---
A combination of natural-toned wood slats or beams + white shiplap can also create a successful Japandi interior vibe.
Lastly, although perhaps no longer used as much in their traditional form, shoji screens have also had a significant influence on Japandi aesthetics. Look how Sebastien Robert cleverly introduces the shoji element into a statement headboard in the Japandi bedroom pictured below.
4. Use a warm, neutral palette
A successful Japandi interior should feature a warm, neutral color palette.
The Japandi color palette is essentially a hybrid between the bright, light and somewhat cool Scandi palette, and the traditional Japanese palette which features darker, rich earth tones.
To achieve an inviting Japandi room, combine warm white walls with earthy and warming contrasting tones like beige, terracotta, cream, chocolate brown and charcoal. Use black as an accent.
Since Japandi is all about neutral minimalism, try to use a palette that reflects that concept by sticking to a maximum of 3 or 4 colors in one interior.
If you would like to bring in a bit more of the Scandinavian side of things, mix in more white, and pastels like soft greens, pale blues and muted pinks.
What about adding pops of color?
If you're thinking about adding bold colors to spice up your Japandi interior, tread carefully!
When decorating Japandi style, bright color pops are generally kept to a bare minimum.
If you do decide to add a color pop, try to stick to pieces that feature simple lines or patterns and basic forms. Further down in the post I list all the most popular traditional Japanese patterns, which could be integrated nicely into a japandi interior. Keep reading!
The best type of color pop is the use of a natural element, such as a vibrant green house plant.
5. Create contrast
To achieve the perfect Japandi look, make sure you are creating restrained contrast in your color scheme.
Take as an example the japandi style kitchen above: if you have putty-colored walls in your room, you could try adding contrast by introducing rich dark brown wood on the lower cabinets.
Also notice how the artwork, the counters, and the light fixture are all the same color.
Finally, black is used as an anchor and an accent via a few of the accessories on the counter.
THE USE OF BLACK:
You can and should use black as an accent – just try to use it somewhat sparingly (ie introduce a single black lighting fixture, an accent chair, or a cluster of vases).
6. Free-flowing space
If your interior allows for it, try to adopt a free-flowing layout for your japandi interior.
Obstacle-free layouts are an essential part of modern minimalism. They allow natural light, ventilation, and views to freely flow through the different areas of the home.
Clean design also allows breathing room within a space, allowing you to appreciate finer architectural details.
7. Declutter
The best way to achieve a streamlined space is by having fewer possessions – seems pretty obvious, right? But I bet most of us would be surprised at just how many things we have, that we actually don't need.
With japandi style, it's good to try and adopt a quality over quantity philosophy, so try to keep only items that serve a purpose and items that have some kind of meaning to you.
If you need to store items away, try to maximize the under-utilized spaces in your home by transforming them into storage spaces. For example, try using the empty spaces under your stairs or under your bed.
Besides being easier to keep clean, decluttered spaces also look more expensive.
Need some help decluttering? Declutter your home in 30 days with this free checklist.
8. Use organic and natural materials
In order to achieve the minimalist yet cozy atmosphere of Japandi style, the use of natural materials is imperative.
Pair handmade asymmetrical ceramics and paper lamps with handcrafted Scandinavian furniture.
Timber stools, sisal rugs, terracotta pots, wool, raw wood, linen and hemp are all great materials to integrate into your Japandi interior.
Bamboo, paper and rattan are other popular natural materials that would also integrate perfectly in a japandi space.
9. Blur the line between indoors and outdoors
Nature is a central element in both Scandinavian and Japanese cultures.
In Japan, the principle of nature is actually a driving force behind the design of many Japanese homes. This stems from the religious Shinto and Buddhist beliefs, which both place importance on worshipping nature.
This means that ideally there should be an easy connection to the outdoor space – that is, if you have an outdoor space! Because of course, not all properties have the luxury of spacious outdoor living.
If you live in a house without ANY outdoor space, you can choose to integrate indoor plants instead.
Having just a few plants, like a bonsai, or a bamboo plant is enough. Japandi interiors don't tend to go overboard on interior plants.
Another very effective way of integrating natural elements is to display one or two thin branches in a vase, like in the photo below.
If you have a terrace or veranda, but it's on the smaller side, then connect your interior to your exterior via sliding glass doors. Try adding a vertical garden or a bamboo wall to your balcony for a little extra greenery and added privacy.
The important thing is that you try to create harmony between indoor and outdoor spaces to create a balanced yin and yang, or Onmyōdō, as it is called in Japan.
Here's a clever tip: paint one of your walls adjacent to the garden a deep gray-green and outside, bring your plants all the way up to the wall – this will blur the line between indoor and outdoor even more. Make sure you stick to a muted green paint though, so that it doesn't compete with the natural, vibrant greenery outdoors.
10. The use of wood
Both Scandinavian and Japanese interiors will always showcase the beauty of handmade craftsmanship – this is especially evident when you look at their wooden furniture.
The main difference between Scandinavian and Japanese furniture is that the Scandis generally use light-hued woods, while traditional Japanese designs generally feature darker tones of wood.
The Japanese use a lot of Cedar (sugi), Red Pine (akamatsu), and Cypress (hinoki), whereas the Scandinavians mostly use Oak, Mahogany, Pine and Teak. This difference is due to geographical reasons: they use the woods that are directly available in their area.
You can integrate both wood tones into your Japandi home by creating a contrasting effect between light and dark woods.
It's best to limit the use of no more than three wood tones and textures to create a well-balanced and cohesive interior.
11. Choosing Japandi furniture
Low profile furniture
One of the hallmarks of Japandi interiors is the use of low-profile furniture.
Being close to the earth should inspire peace and serenity, and will provide a cozy and comfortable feel to your Japandi interior.
Try to keep your furniture pieces in solid wood, and don't be afraid to pair a gorgeous Scandinavian style accent chair with the other elements of your japandi room.
Stick to furniture with clean, simple lines – anything overly ornate or overly embellished would clash with the japandi philosophy.
Multifunctionality and flexibility
It is a pretty well-known fact that both the Scandinavians and the Japanese appreciate functional items in their homes. But an often-overlooked characteristic of Japanese design is flexibility.
One need only remind themselves of Japanese beds that are folded up and put away when not in use, portable rice paper screens that are moved around as needed to define or section off areas in the home and of course the Japanese heated tables (called kotatsu), which are often at the center of a Japanese home.
That being said, origami-inspired foldable furniture and furniture that can double as storage is perfectly appropriate in japandi interiors.
WHERE TO SHOP JAPANDI:
If you're wondering where to shop Japandi, then you'll definitely want to keep the following places on your radar:
12. Japandi flooring
Generally, japandi floors will be hardwood, but you can choose whether light tone or dark tone works better for your space. Sometimes the floors will be laid out in a herringbone pattern.
If you have deep, brown wooden flooring, you can add contrast with a beautiful natural cream-toned rug.
And vice-versa if you have light floors: add contrast with a dark rug.
Of course, the exact same principle applies to carpeted rooms as well.
13. Introduce a hint of pattern
If you use pattern with extreme restraint, it can work beautifully in a japandi interior.
There are several ways to bring pattern into your decor; the most straightforward way is usually through textiles or artwork, but you can also introduce subtle patterns via wallpaper, like the beautiful wallpaper pictured above designed by Amber Lewis and Studio Four NYC.
Here are some of the most popular traditional Japanese patterns that you could integrate into your Japandi room:
Uroko (Scales)
Kōjitsunagi (Interlaced Kō Characters)
Asanoha (Hemp Leaves)
Yabane / Yagasuri (Arrow Feathers)
Same Komon (Shark Skin)
Seigaiha (Blue Ocean Waves)
Shippō (Seven Treasures)
Kikkō (Tortoiseshell)
Ichimatsu (Checkered)
Tachi / Tatewaki (Rising Steam)
Karakusa (Winding Plant)
Kanoko (Fawn)
Hishi (Diamond)
Mameshibori (Pea Tie-dye)
14. Keep it simple
Once you get the hang of Japandi style, it's not too hard to figure out how to combine elements. The main things to remember are:
Keep things simple, and always decorate following the mantra of "less is more".
Opt for quality over quantity
Never add too much of one thing – when in doubt, it's better to remove something, rather than to add something!
Simplicity is key: keep your furnishings simple, keep your palette subdued and keep your fabrics and textiles solid, unless you want to integrate a hint of traditional Japanese patterns, as we touched on above.
---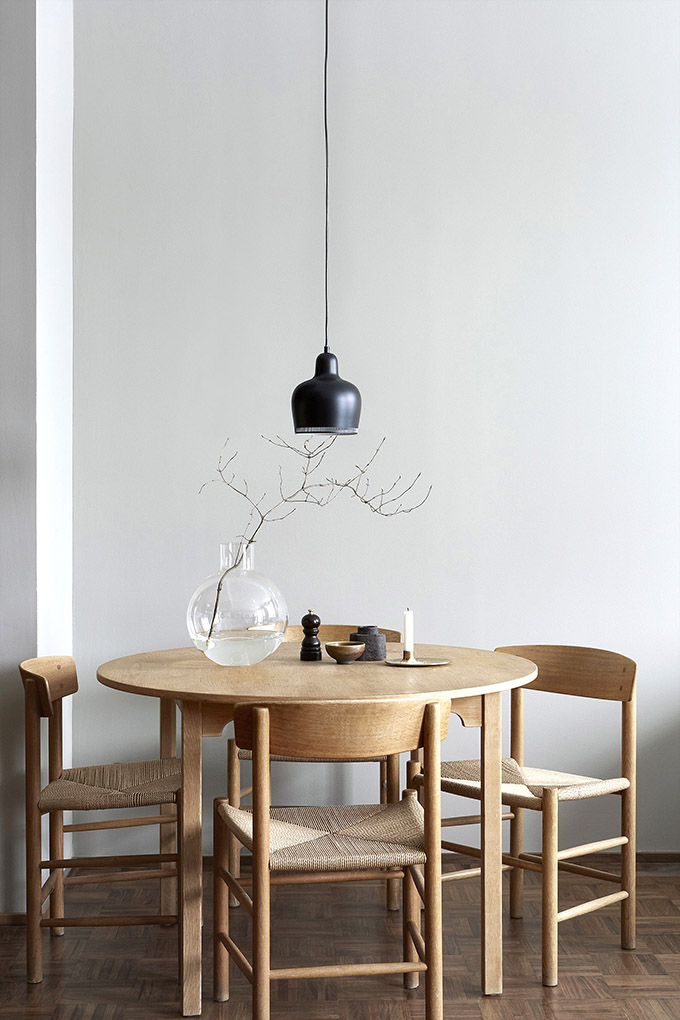 Japandi design is a blend between the timeless elegance of traditional Japanese elements and Scandinavian modernism.
The resulting ambiance is a very appealing balance of aesthetics, perfect for those seeking a style that merges eastern and western cultures.
By carefully applying the principles of Hygge and Wabi-sabi in your interior, you can create a home that is inviting, functional and aesthetically stunning.
My prediction is that Japandi is here to stay for quite some time, what do you think?