How to Pick the Perfect White Paint
This post may contain affiliate links. If you make a purchase through one of my links, I may make a small profit at no expense to you. For further information, please view my policies.
Everything you need to know to pick the perfect white paint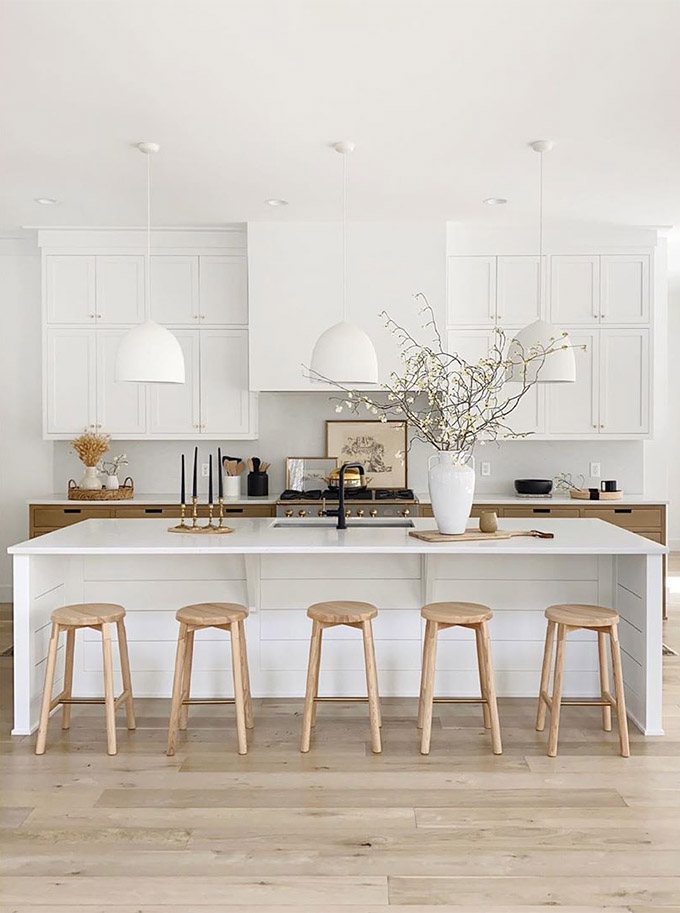 The perfect white paint can be elusive. It should reflect light without making you feel like your living room has been invaded by a snowstorm, but it also needs to have some warmth so that it doesn't look sterile and cold (at least for me!).
White paint can be absolutely transformative: it can make a small room larger, a stark room warmer, and completely refresh a tired old space.
But white paint can also go terribly wrong. The wrong white can look dingy, grey and just plain bad, like a dull, lifeless primer. It can make your home look like a hospital or science lab rather than the fresh, modern space you were hoping for. Or it can make it look like you smeared custard all over your walls.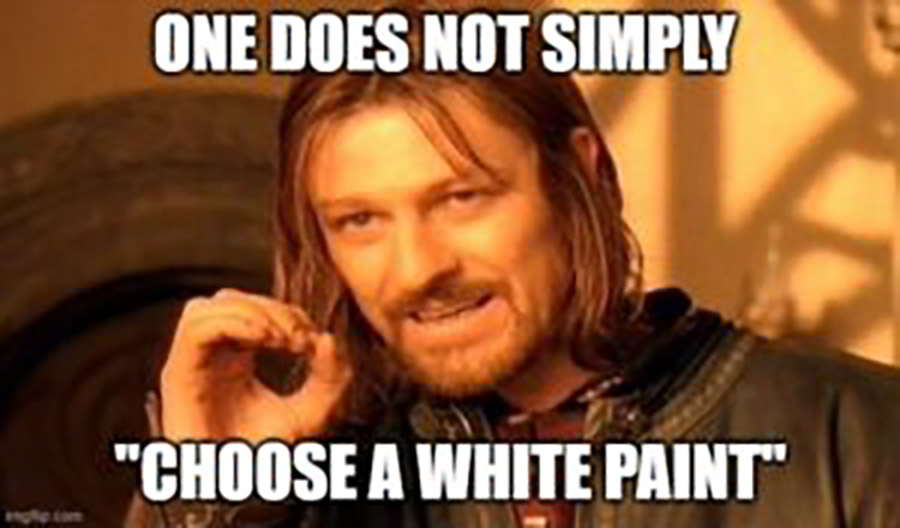 So yeah. There's a lot more to white paint than just going to your local DIY store and picking up a huge tin of whatever white is on sale! I mean you could do that. But then if you wanted to do that, you probably wouldn't be reading this article.
Here are my top suggestions if you're looking to choose a shade of white that will make any room in your home look fantastic! We won't go into any specific colors in this post – it will be more about how you should be approaching your white paint selection. Once you have the basics down, it will be much easier to dive into specific paint colors later on when you have a better idea of what you're looking for.
(although I already have done a review on Benjamin Moore Simply White)
White paint… so many different types to choose from!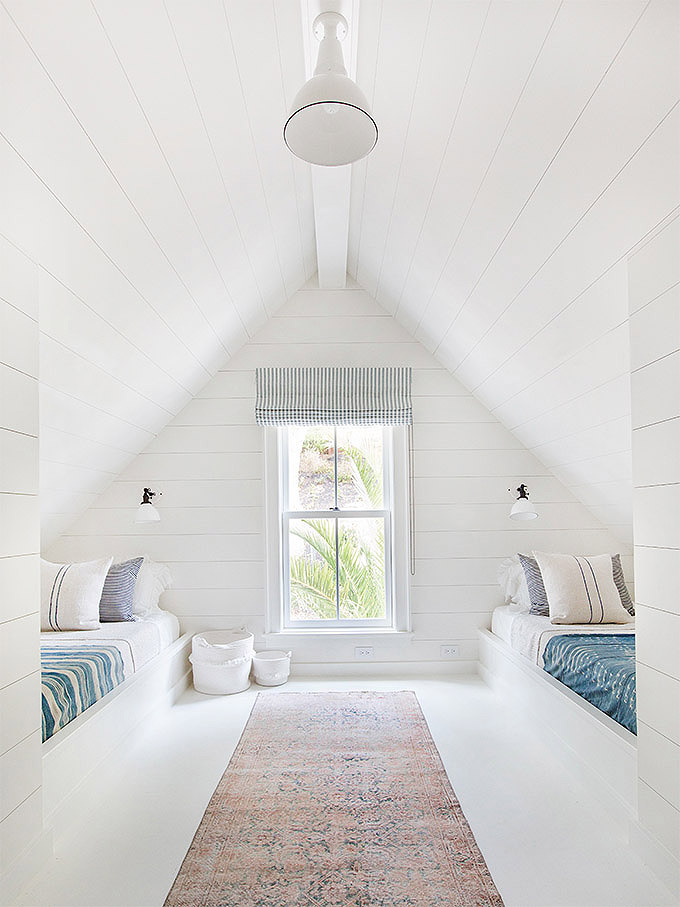 Fast forward to the present day and there is a massive range of different whites that you can buy, all in a wide range of shades, tones and finishes.
While it is GREAT to have so many options, it can also be really overwhelming when you're trying to figure out which white paint will work best in your space. If you've hated the white walls in your home in the past, it may have been because the shade and finish weren't right for your home!
Consider lighting and other elements in your room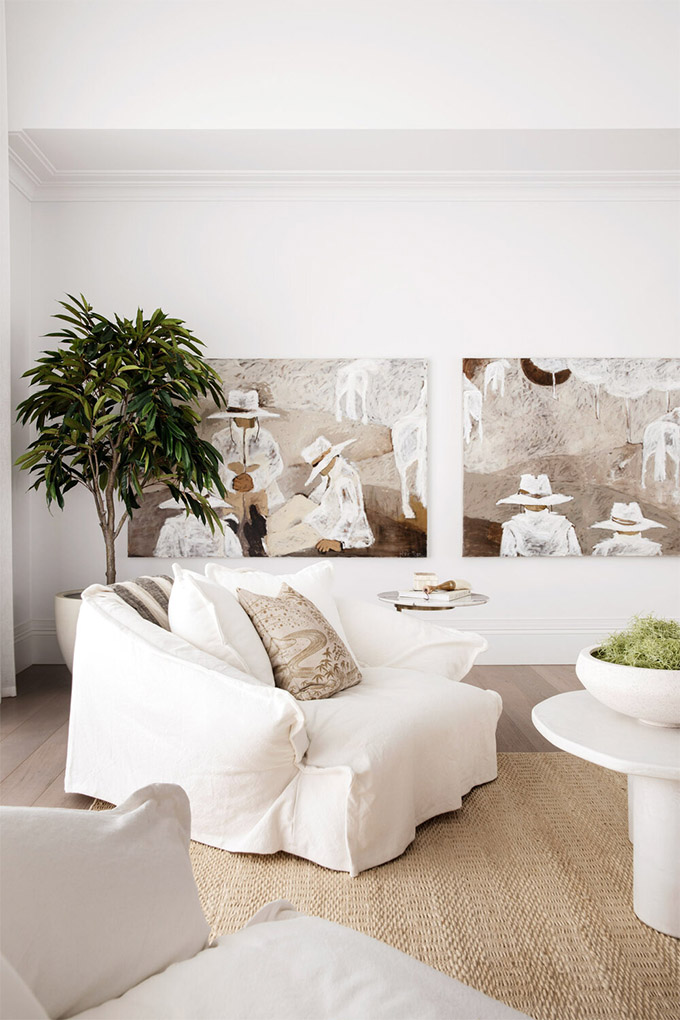 Before you even THINK about choosing your white paint color, you will first need to think about how paint will look and "behave" in your room of choice.
Think about the following three things:

Exposure
The exposure of your room plays a massive part in how your paint will appear!
In Canada, the US and the rest of the northern hemisphere world, north-facing rooms will have a cooler light, while south-facing rooms will have a warmer light (remember that in the southern hemisphere, the opposite will apply!).
Warm whites will work best in rooms that are facing north, while cooler and neutral whites are best for rooms that face south (more on warm and cool white paints below!).
When you're testing your samples, you'll need to be extra careful in rooms with multiple exposures; you'll want to make sure you like the way the paint is behaving in all the different scenarios within the room. Trust me: the same paint can appear WILDLY different depending on the exposure!
Artificial light
Take a look at your artificial light sources, as this will affect how your white paint appears.
For example, an incandescent bulb will make warm shades brighter and cool shades duller. A fluorescent bulb will do the opposite, making cool shades more vivid and warmer colours more insipid.
If you have your heart set on a particular shade of white, changing out your lightbulbs and replacing them with something warmer or cooler can make a big difference.
Furniture, curtains and floors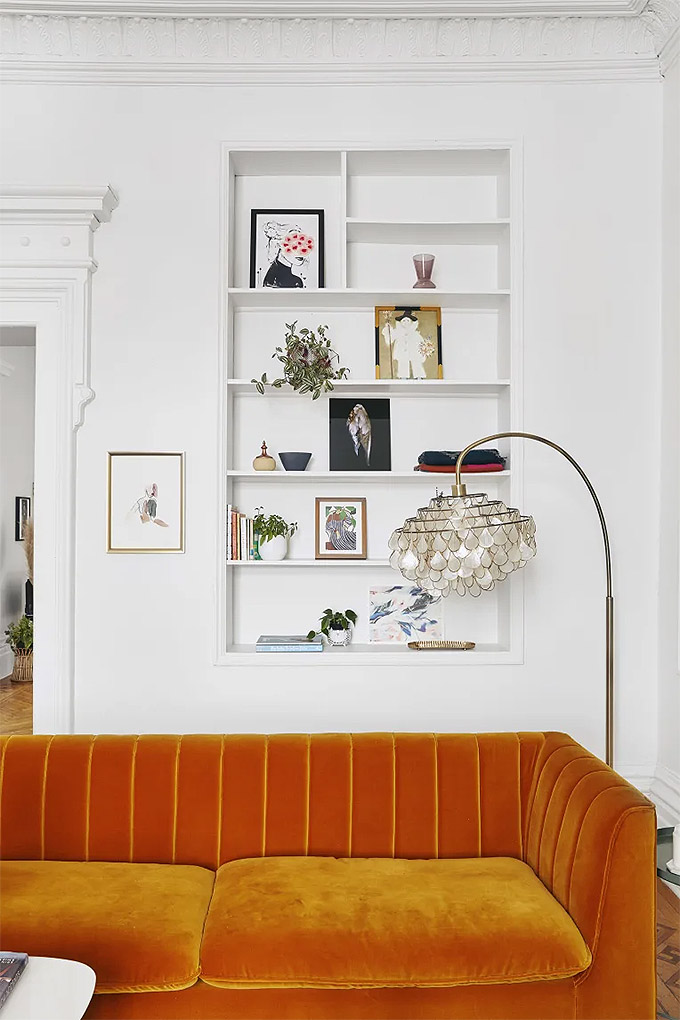 You'll also need to take elements in the room that can't or won't be changed into account, like furniture and flooring. Ideally, everything in the room should have the same or similar overtone (the color you perceive), to give your room a put-together feel.
If you start mixing overtones (for example, warm white paint with a blue carpet), your room may look incohesive and unfinished, or it might downright clash. Which we DO NOT want!
(Check out some very real examples of how paint can clash with other elements in the room in my article about Benjamin Moore's Revere Pewter paint color.)
White paint will reflect other colors in the room, so the color of your floor will influence your wall color, or a large orange sofa, or for example if you have a lot of greenery outside your window, it can make a white paint appear more green. Lots of things to keep in mind 🙂
How to identify undertones in white paint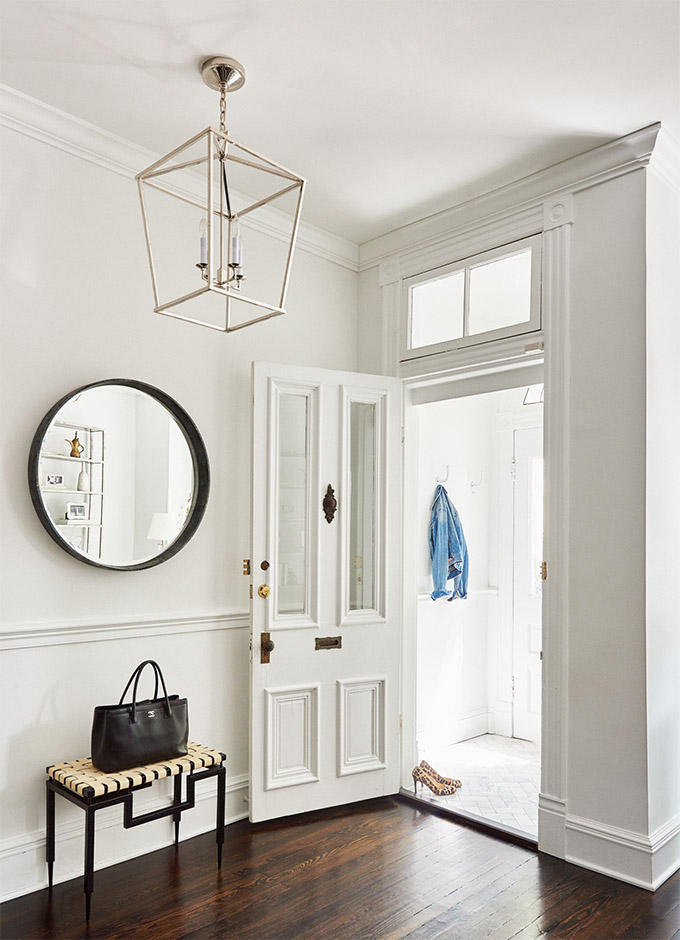 If you can take only one thing away from this guide… remember the magic word: undertones!
What is an undertone? An undertone is a colour that is blended with another colour to add an extra dimension. You can't see the undertone, but you know it is there.
In the case of white paint, the white is the dominant colour, and the undertone brings a warmer or cooler element to the white.
All white paints can be divided into three general tones – warm, cool and neutral.

Warm – these are warm, creamy whites that are great for making your room feel cosy and mellow. Examples of warm undertones include yellows, reds, browns and pinks
Cool – these are cool, bright whites that can help transform your room and make it feel large and fresh. Examples of cool undertones include purples, greens, blues and greys
Neutral – neutral whites are pure whites that don't have undertones to them. They may have some grey mixed in, but that's it. The great thing is that neutral tones complement both warm and cool shades of white really well
The best way to spot the undertones in your chosen paint colour? Dig out your paint swatch! Look at the darkest shade that is on the swatch to identify the base colour.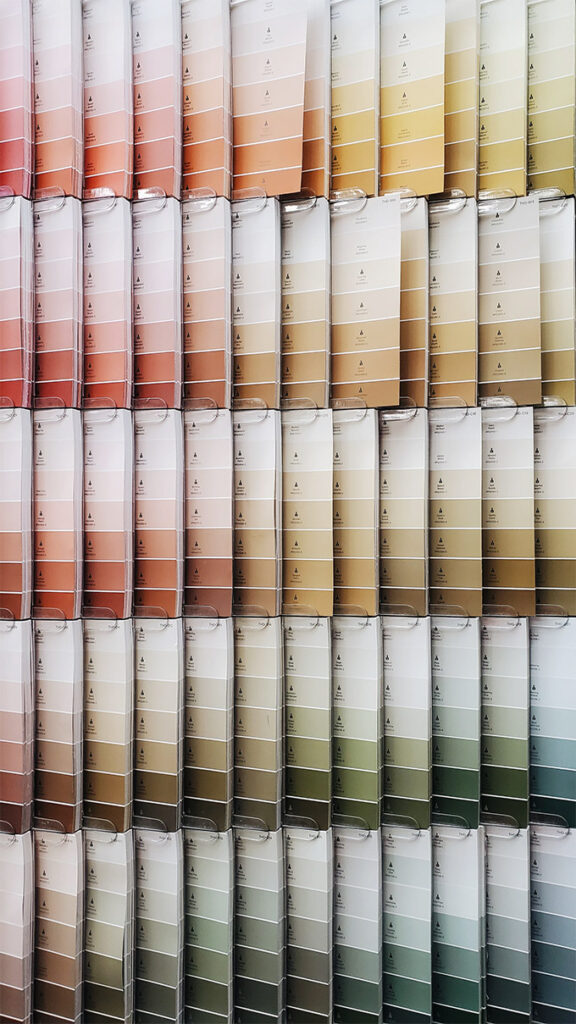 If you don't have a swatch card to hand, hold your paint samples against a piece of white paper or card. This will help bring out the undertones of the paint and make them easier to see.
Now that you know all of the above, it's time to decide: do you want to use a warm white, a cool white or a neutral white?
Test before you commit
As tempting as it may be to buy the first white you see and start slapping it on your walls… it's best to take your time!
Pick a few whites that you like the look of, choosing a few different shades. Most paint brands let you purchase small tester pots, so you can take them home and try them out. I would recommend narrowing down your selections to no more than 3 or 4 different shades, otherwise nothing is going to make any sense – too many colors will quickly become overwhelming!
Test your color samples on every wall of the room – your paint of choice may look awesome on one wall but not so awesome on another!
Now it's time to live with your samples for a little bit. Check your samples during different times of the day – your paint may look different depending on where the sun is.
Don't forget to turn your lights on to see what your white paint looks like in artificial light!
TIP: If you don't have enough paint or don't want to paint on all your walls, try painting your samples on a piece of poster board. You can then easily move your samples around your room at different times of the day!
Once you've found a paint that you like and looks good on your walls, you're good to go.
Finally, take internet inspiration with a grain of salt – remember that most photos you find online are enhanced digitally to make them look AS AMAZING AS HUMANLY POSSIBLE: you may have a different exposure than your reference photo and things just usually look very different in real life! You really should test the paint in your own space before making any decisions.
Different finishes white paint can have
As well as different shades, white paint can come in a variety of different finishes, or sheens.
Each one will reflect a different level of light, giving it a distinct look and effect when applied.
Matte or Flat
Eggshell
Satin
Semi-gloss
Gloss
The finish you choose will depend on the style you are after, what you want painting, as well as your lifestyle.
Matte paint will give you the most vivid colour, but matte walls are really bad for showing every smudge and smear! This might not be the best choice in a busy area of your home or if you have kids or pets.
A good compromise is eggshell or satin as you'll get a lovely pop of colour, but it will be easier to keep your walls clean.
Next we'll look at the different finishes and how you can use them.
Vary your paint finishes
A room decorated in a single white paint can look flat and dull. Mixing up the shades and finishes you use can help draw the eye to different parts of the room – even if you're using the same white shade!
Here are some tried and true designer tips for which finishes to use in each area of your room:
Use a matte or flat finish on the ceiling to make the room feel bigger. This is especially important if you have a textured ceiling – the matte finish will flatten out the texture instead of drawing attention to it
Use a gloss or semi-gloss on the trim – this will help make it easy to keep clean but also can help highlight it if you want to draw attention to beautiful trim
Paint wooden cupboards, cabinets or tables with gloss, satin or eggshell
If you're looking to mix shades of whites, stick to whites with similar undertones
A note on ceilings – if you paint everything white and leave your ceilings with the original white paint, there is a chance the room will look disjointed with your new white paint. You may get lucky and maybe your new white paint looks great with your existing ceilings, but make sure to double-check this to determine whether the ceiling needs painting or not. Make sure painting the ceiling is not an afterthought, or worse, something you end up stuck with because you overlooked it earlier!
Getting ready to paint your white wall
It's essential to have as clean and clear a canvas as possible when using white paint.
Make sure your walls are clean, primed and dust-free, and that any holes or cracks are filled in and sanded down.
This is especially important if you are going from a dark colour to white. If you don't cover a dark color completely, you will risk muddying your white paint or changing its undertone with the color beneath it. You may need several coats of primer and paint to cover a dark wall with white paint.
What to do if you can't make a decision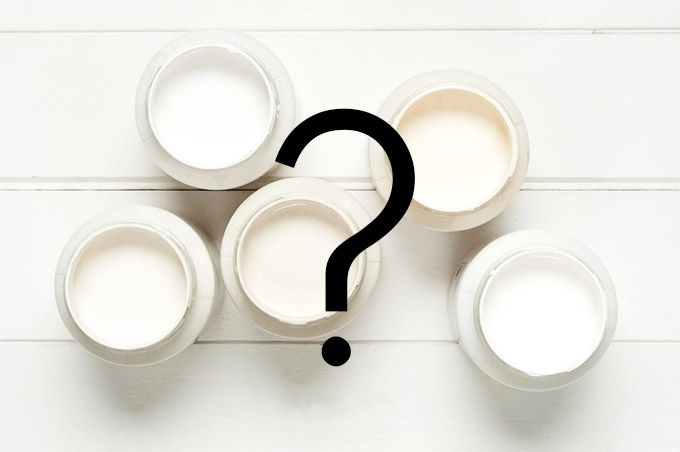 As I'm sure you've gathered by now, there is no single "one white fits all" white paint that works universally for everyone! Which can make it feel really overwhelming! You might feel paralyzed, and scared that you're going to make the wrong choice and then hate it and feel bad for having wasted money (I've had that same fear countless times!).
So if you're struggling to make a decision, try looking to your favorite designers. What white paints do they use time and time again? Every designer has their favorite go-to white paints, so you can start by looking at their tried and true white choices, and see if any of those might work for you.
Still stuck? No need to worry – there's so much choice out there it can be hard to decide, especially if you've never used white paint before! If you're still treading water, don't be afraid to call or consult with a designer. They will be able to take a look at your room and recommend which shade of white will be the right match for you.
In conclusion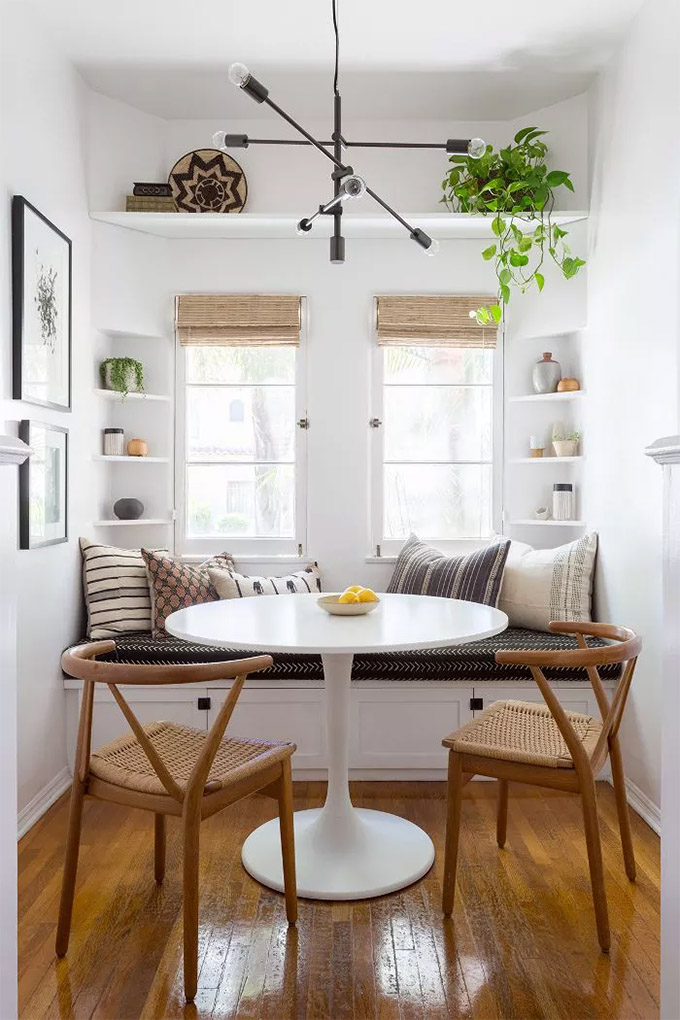 Whether you have a contemporary or traditional home, I promise the perfect shade of white is out there waiting for you!
Take the time to choose the right shade and test it to see how it looks at different times of the day. It may take some time, but once you've found the ideal white paint, you can keep using it in the years to come!
I have heard so many people say that once they find "the one" white paint, they will never, ever change it. So it's definitely worth spending the time to find the perfect shade (or shades!) of white for your home.
And if you can't find "'"the one", then there's no harm in taking inspiration from some great designers – here are 5 of the most popular white paints designers turn to over and over, you cannot go wrong with them!
---
My final tip… don't be afraid to experiment! Got leftover paint colours in your garage? Try mixing them with neutral white paint to create your very own custom shade! Then have your local paint store color match it for you so you can make larger batches if you need to.
I hope this post helped, and don't forget to share your favorite white paints, and also your own tips and secrets for picking the best white paint in the comments, so other readers can see as well!
Are you on Instagram? Come and say hello! At @poshpennies, you'll find lots of stunning home ideas, inspiration, as well as some really nifty home hacks too!